Blue Heaven Hemp Infused Chocolate Covered Beans
These addictive Blue Heaven beans are brewing with full espresso flavor and offer a sweet, chocolatey pick-me-up. Infused with premium hemp you will discover a unique contrasting sweet and earthy flavor profile. Only the finest Jamaican Arabica coffee beans are dark roasted in small batches, and later infused with premium roasted hemp which brings out that deep, rich coffee flavor you love paired with perfect earthy notes.
Every element of this unique blend is enrobed in a thick layer premium dark chocolate. It's a not-so simple combination that's simply irresistible. Butrient-rich hemp, low in saturated fat and rich in minerals, vitamins and antioxidants. The omegas 3,6 and 9 offer cardiovascular benefits, while soluble and insoluble fiber naturally cleanse the colon and reduce sugar cravings.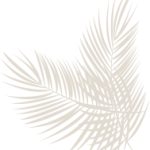 Made from
Jamaican Blue Mountain Coffee Beans, Premium Assorted Beans & Hemp Seeds

Did you know?
Hemp is a Great Source of Protein and Vegan and Vegetarian Safe

Goes well with
Blue Heaven Coffee, Herbal Teas and Cheese